Hi there,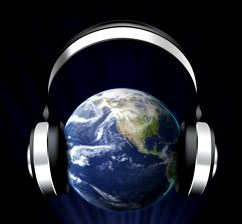 It has been a long time since I've posted on the blog. Too long, really. I have been busier than ever lately, and have not had much time to write articles. However, I have some good content for you today in the form of a podacst.
This is a radio interview that I did on September 18th with Michelle Walling and Larry Locken on In5d radio. We covered a lot of material in two hours, and I am very pleased with the final product. Michelle and Larry were very gracious hosts that asked excellent questions and allowed me plenty of time to respond.
You can listen to the show in two ways. First, via your browser here:
blogtalkradio.com/in5d-radio/2014/09/19/cosmic-awakening-show-how-to-revoke-false-light-contracts-with-cameron-day
Or via an MP3 which you can download here (right-click & save):
ascensionhelp.com/audio/9-18-14-Cameron-Day-In5d-radio-192k.mp3
The mp3 has had the first 15 minutes removed and starts with Michelle welcoming me to the show.
Update 10/28/14:  Many Thanks go out to Abu Zayd who graciously transcribed this podcast in the form of a MS Word .doc file:
ascensionhelp.com/transcripts/Sept-2014-Cosmic-Awakening-Cameron-Day-Transcript.doc
Abu is available for transcription work and his contact info is in the Word document.
Thank you as always for your interest and support.
Much Love,
Cameron Day