I'm happy to announce that I will soon be a published author! 
Earlier this year I was invited to write a chapter for a new book that explores New Age clichés, why they so often miss the mark, and what deeper truths the cliché is pointing to.  The format required and all of the authors to write about our own direct experience with the cliché in a personal, vulnerable way.
The title of the book is, "All You Need Is Love" and the topic that I chose is a BIG one:   Perfection is the Ultimate Goal
aka:  Spiritual Teachers Must Be (or Appear to be) Perfect.
I wrote about my early indoctrination with expectations of perfection from religion, family, school and society, and how those perfectionistic beliefs within me and others reared up when I first got into the realm of healing work and teaching about energy clearing and spiritual concepts.  They reared up so strong that I eventually stepped out of that realm altogether, and thought I would never return to it.
Obviously something brought me back, and I talk about that story for the first time in this chapter, along with how my work changed from a "clearing" focus to an "acceptance and integration" focus.
This book is a gold-mine of delving into the truths and untruths of "new age memes" that you have most likely heard many times.  Some examples are, "Everything happens for a reason,"  "Everything is love,"  "Life is an illusion,"  "Ego is the enemy," "Healing is just a thought away," and there are many more.  19 in total!
I am super excited about this book, and I feel very grateful to have been invited to contribute a chapter to it.
You can purchase it here: 
https://amazon.com/All-You-Need-Love-spiritual/dp/0999835459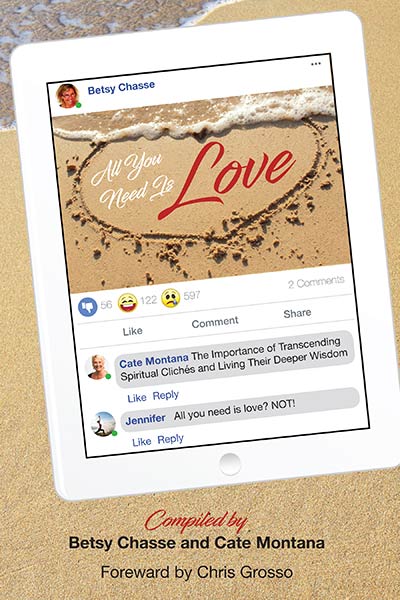 Much Love,
Cameron Day
ManifestClearly.com
AscensionHelp.com
GeniusBrainPower.com